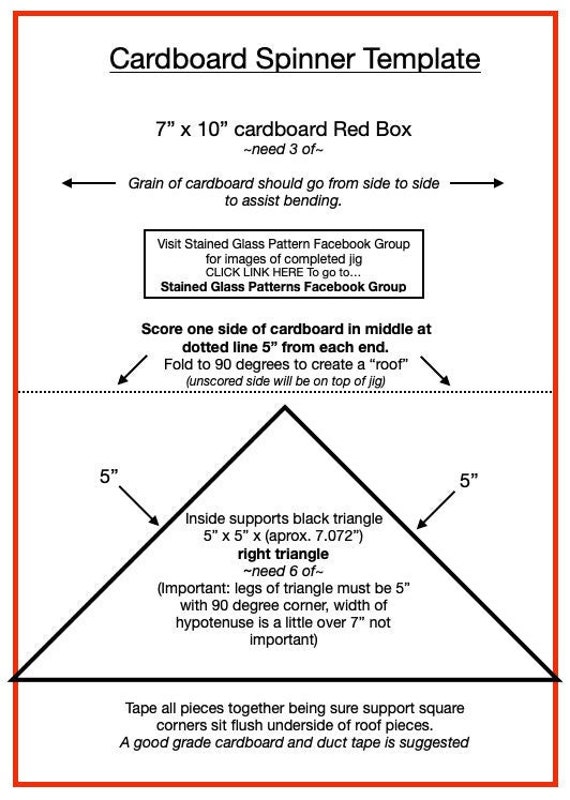 2.00 USD
Stained Glass Spinner Cardboard Jig Template Plans
Make your own inexpensive stained glass spinner jig with easy materials and plans.
Takes about 1/2 hr to make and is very durable!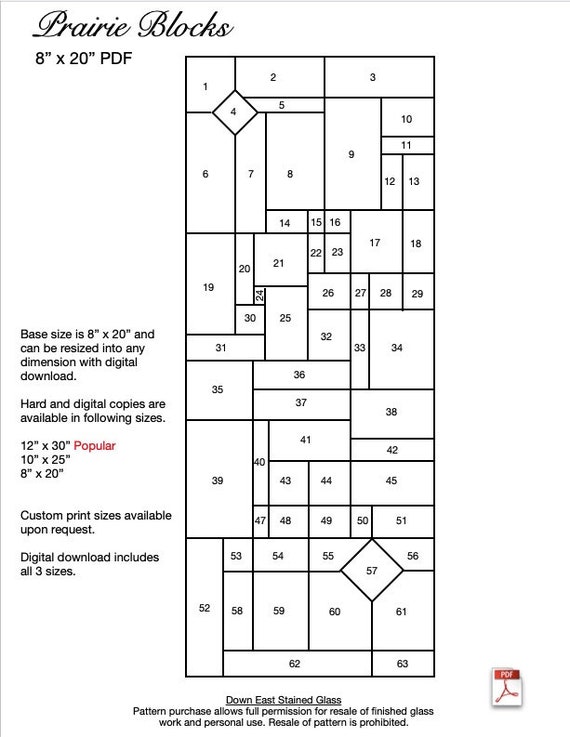 5.00 USD
Prairie Blocks Stained Glass Pattern PDF
Digital download may be used to enlarge or print at printing service center.

Sizes of 3 digital PDFs included
8" x 20"
10" x 25"
12" x 30"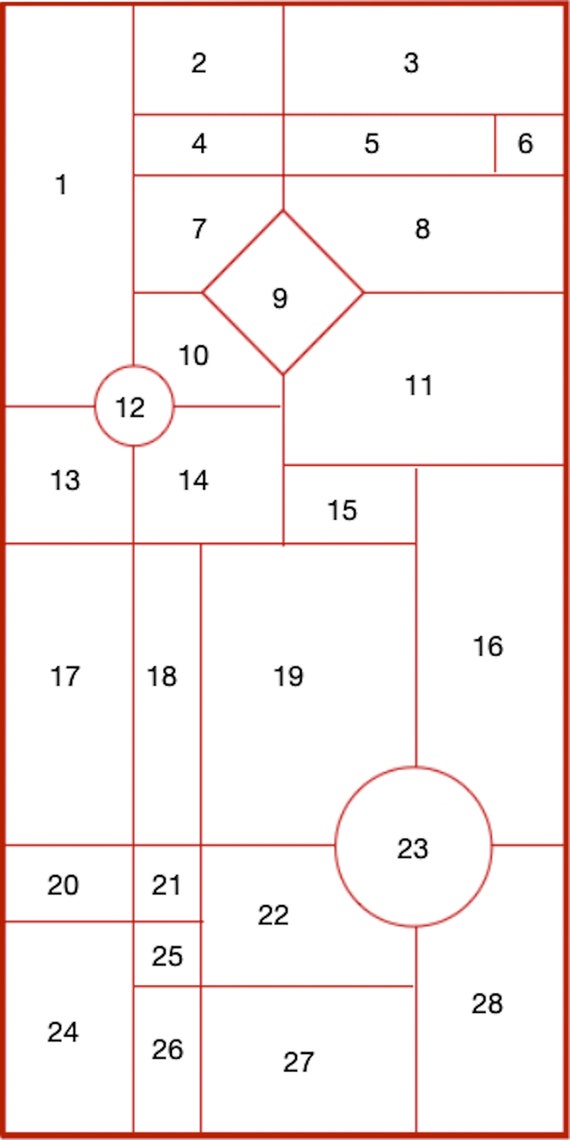 3.00 USD
Prairie Stained Glass Pattern~ PDF Download
Prints to 12" x 24" on 6 standard size pages in PDF
NEW! 12" x 24"
 PDF file included to upload to Staples or print service for full sized blueprint.
Also Includes JPG and PDF file for resizing if needed.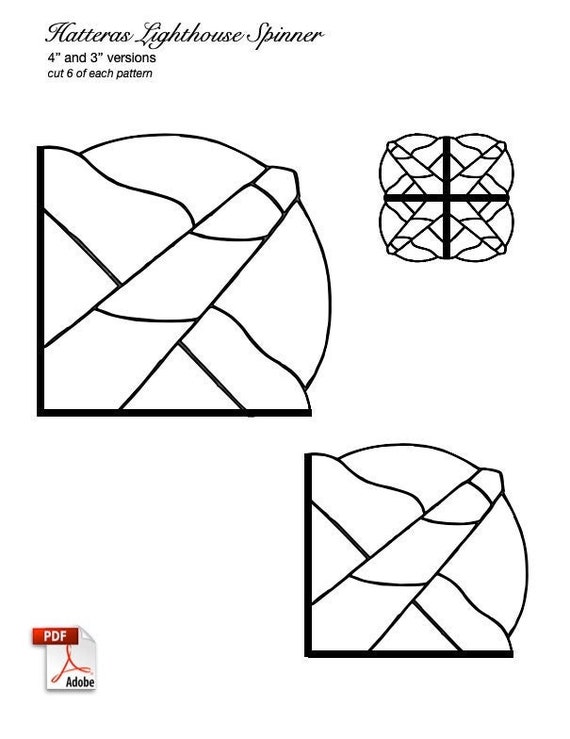 3.00 USD
Hatteras Lighthouse & Sailboat Stained Glass Spinner Kit Download
4" and 3" versions
PDF Download

Comes with additional sailboat pattern to use in kit or each as a stand alone spinner.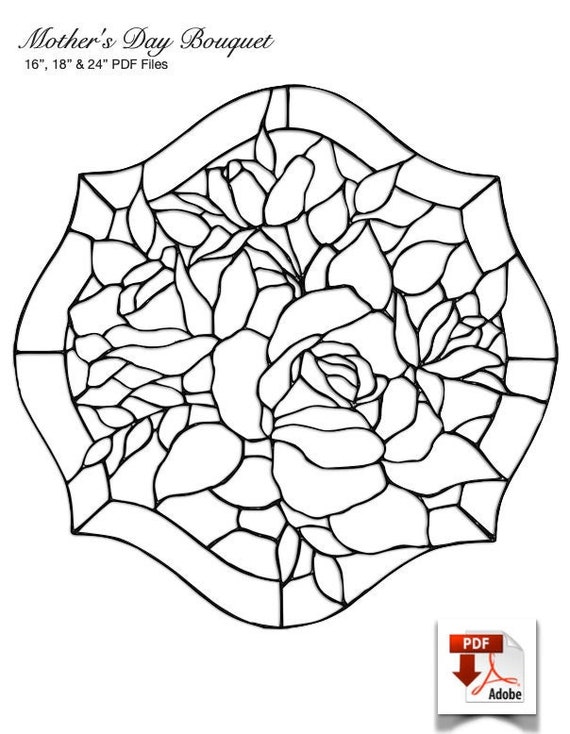 3.00 USD
Mother's Day Bouquet
Stained glass pattern of roses in a stylized frame.
Comes in various size pattern downloads.
Printed patterns...
8" on standard sheet
16", 18" & 24" multiple sheets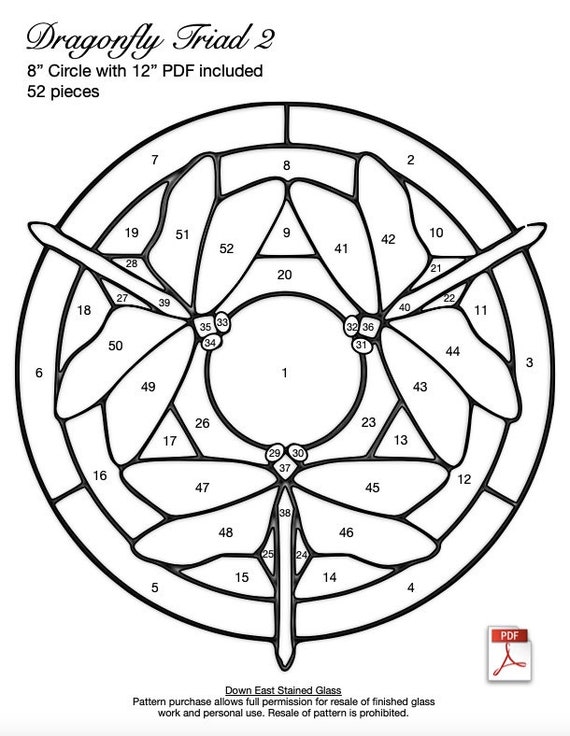 3.00 USD
Dragonfly Triad 2 Stained Glass Pattern
8" base pattern and 12" PDF file in downloads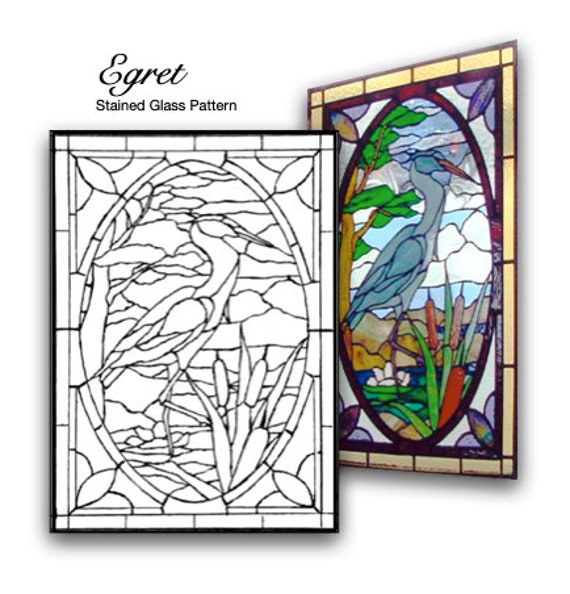 5.00 USD
Egret Stained Glass Pattern
Prints to 22x30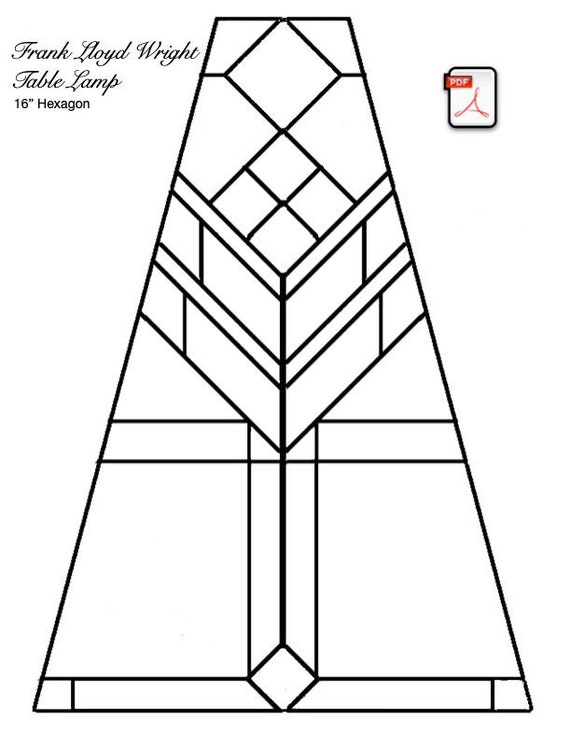 3.00 USD
Frank Lloyd Wright Table Lamp Stained Glass Pattern
Six panels will make a 16" wide by 12" tall shade. Perfect for accent lighting on medium base or swag lamp.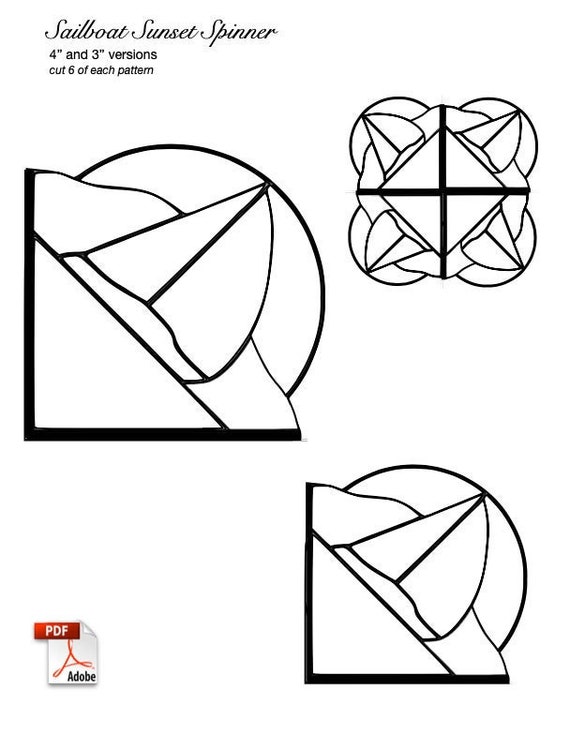 3.00 USD
Sailboat in Sunset Stained Glass Spinner Pattern Download
Comes in 4" & 3" sizes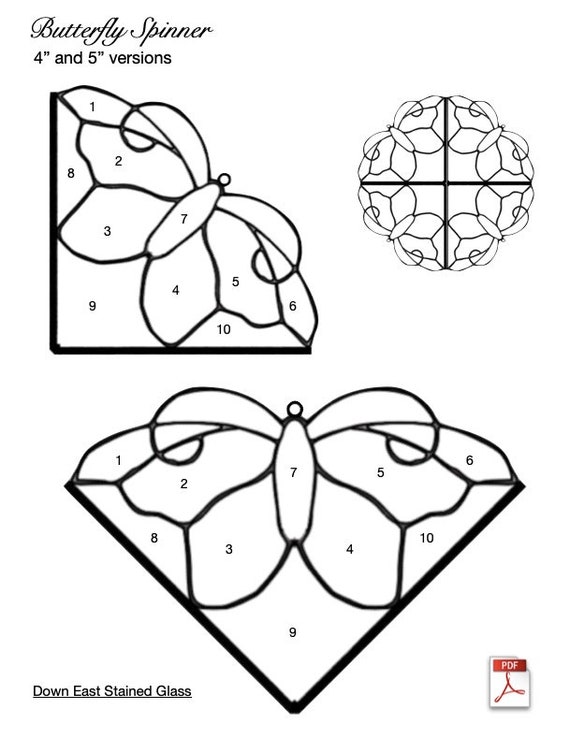 3.00 USD
Butterfly Spinner Stained Glass Pattern
4" and 5" versions.