Instead of tackling important issues, House Republicans spent Friday colluding with Democrats to remove one of their GOP allies from Congress.
The Democrats' witness in Thursday's House Weaponization hearing on government censorship contradicted her own opening statement.
Elon Musk said that what he sees 'all over the place is people who care about looking good while doing evil.' That is King Charles in a nutshell.
Santos was expelled from Congress while Michigan Democrat Rashida Tlaib received a mere censure over her antisemitic activism.
Top Republican lawmakers blasted Hunter Biden's attorney's request for special treatment in a new letter on Friday.
If you're all in on DeSantis, you probably think he crushed the debate. If you're an undecided GOP voter, you might have seen it differently.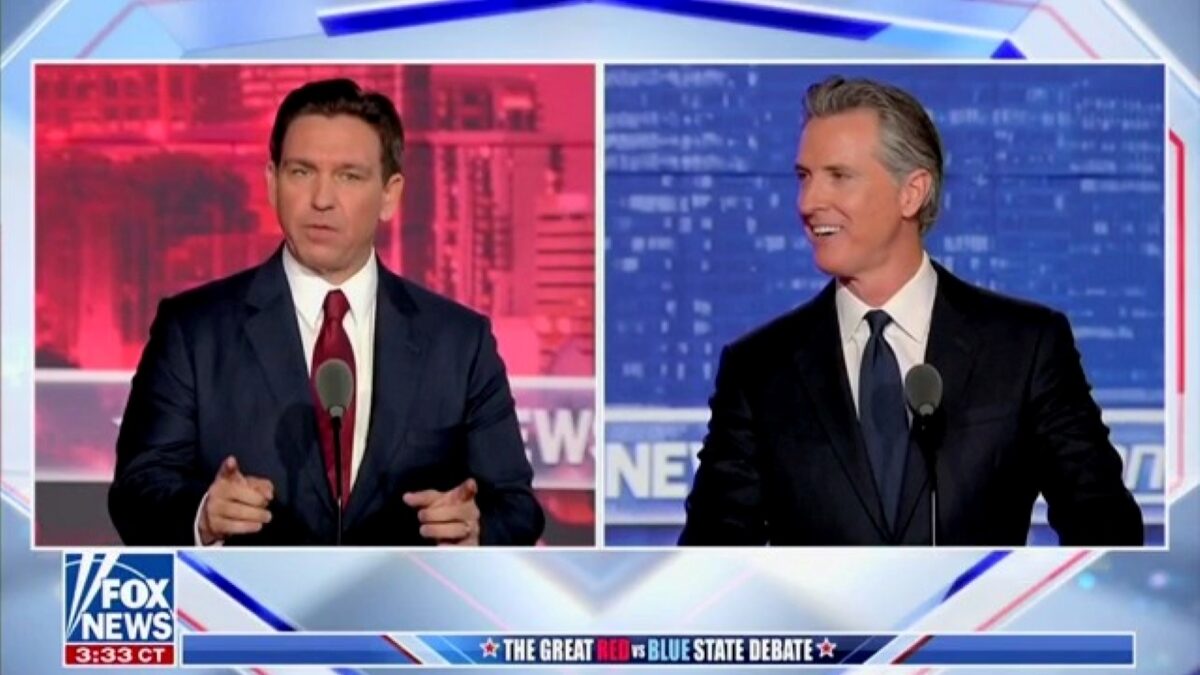 In a sane world, DeSantis' beatdown of Newsom and Democrats' extremist agenda would end the California governor's prospects for higher office.
On Tuesday, Politico revealed at least eight Republicans are considering whether to side with Democrats to sidestep Tuberville's protest.
DeSantis was best on hot cultural topics, from parental rights in education to California's transgender experiments on children.
Newsom knows the pro-Hamas element inside the Democratic Party is a liability ahead of the election. So he's pretending to denounce them.
The movement to voluntarily re-segregate public schools, by claiming that minority students cannot succeed in a racially integrated environment, means the debate has come full circle.
For those who doggedly cling to the notion that antisemitism in America is a 'right-wing' problem: Wake up! It's no longer 1955.
With this list of snazzy ideas, you'll be fully equipped to find the perfect gift for your man this Christmas season.
Under a New York county law, approaching a woman to speak about alternatives to abortion could be criminally punished. 
The right and left agree that Obamacare created the health care oligopolies that are raising prices for consumers.
Senate Majority Leader Chuck Schumer recently spoke with the painful passion of a man who is beginning to understand his world is being upended.
If some politicians possess immunity, while their own prosecutors slash and burn their political enemies, the justice system is irreparable.
Americans may be getting poorer under Joe Biden, but the corporate media insist that's the price to pay if we all want to 'save democracy.'
Wisconsin voters cannot cancel their already-submitted absentee ballot and vote again, a state judge ruled on Wednesday.
House Judiciary Chair Rep. Jim Jordan subpoenaed two of the White House's most infamous censorship czars, Andrew Slavitt and Robert Flaherty.